Our judges for the "Our Children's Stories" storytelling competition are esteemed members of our community who all possess a passion for the art of storytelling. They embarked on a mission to unearth the most captivating stories that beautifully intertwined remarkable storytelling prowess with a profound connection to the Bhutanese culture.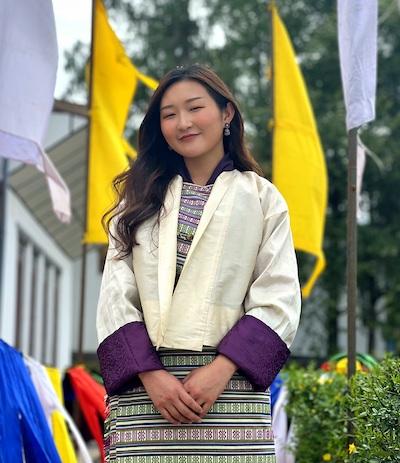 Chimi Nangsel Dorji is a passionate explorer of the power of words. Through literature, linguistics, and creative writing, she delves into the depths of language, uncovering its profound impact. Beyond academia, Nangsel harmoniously blends her love for literature with her passion for singing and songwriting.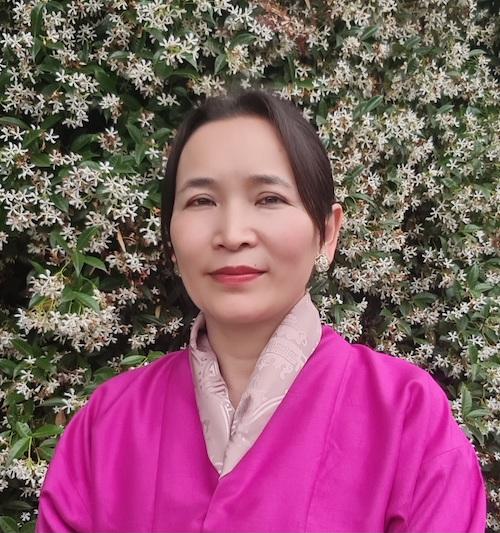 Karma Tsering enjoys writing books for children, and has authored six illustrated books. Her books "The Gift" and "The Right Thing" were selected as 'A Good Book to Read for Young Children' and have been translated into the Thai language. Three of her books were also featured in the Sejong Book Exhibition in South Korea in November 2021. Karma Tsering graduated from Columbia University, and has worked with the Royal Government of Bhutan and UNICEF. She received a Red Cross Medal of Appreciation from Her Royal Highness, Maha Chakri Sirindhorn in 2019.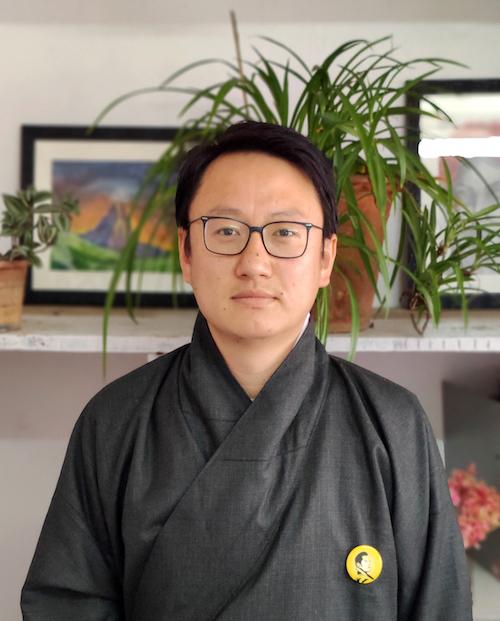 Rabsel Dorji is an entrepreneur and consultant with interests in social entrepreneurship, education, and tourism. He is passionate about the issues around Bhutan's transformation and arrival on the global stage, including the development of entrepreneurship education, the advancement of emerging technologies, and the creation of new industries.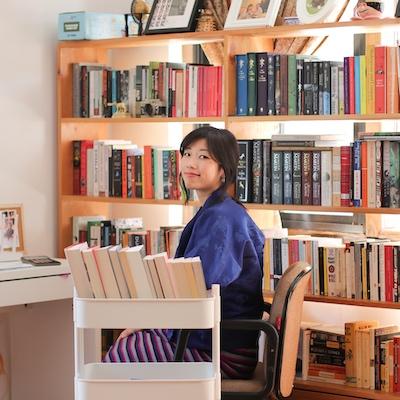 Kunzang Choki (Mui Mui) has had the experience of working as a bookseller for thirteen years at Junction Bookstore located in Thimphu. She completed her masters in Media Research but decided to follow her true passion of delving deep into the world of books. She started to focus on her dreams of building a space where readers just like her, could coalesce into piles of books for hours on end. Her love for reading and surrounding herself with fellow bookworms has truly made her dreams of becoming a wonderful and knowledgeable bookseller come true.
Dechen Rabgyal hails from Mongar. Dechen has MSc in International Relations from the London School of Economics and Political Science. He is an aspiring social scientist and is keen to dive deep into the world of history, culture and current affairs. Currently, he teaches Political Science at Sherubtse College. Dechen also writes commentaries on Bhutanese politics and socio-economic situation on his personal website.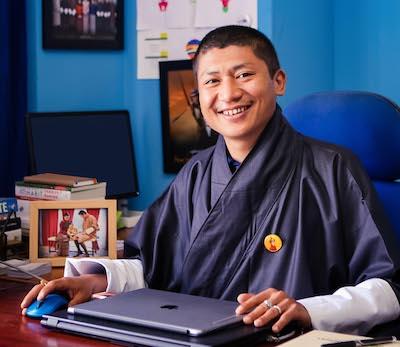 Tharchen is the CEO and founder of the iBEST Company. The company offers consulting, training, technology, animation, and multimedia services. In 2018, Tharchen directed the highly acclaimed feature-length animated film, "The Legend of Pemi Tshewang Tashi," produced by iBEST Studios. Currently, Tharchen is spearheading an exciting new initiative, overseeing the development of Educare Skill, the pioneering online education and skilling platform. Besides his professional obligations, Tharchen assists numerous youth organizations with mentoring and coaching for professional and organizational development.