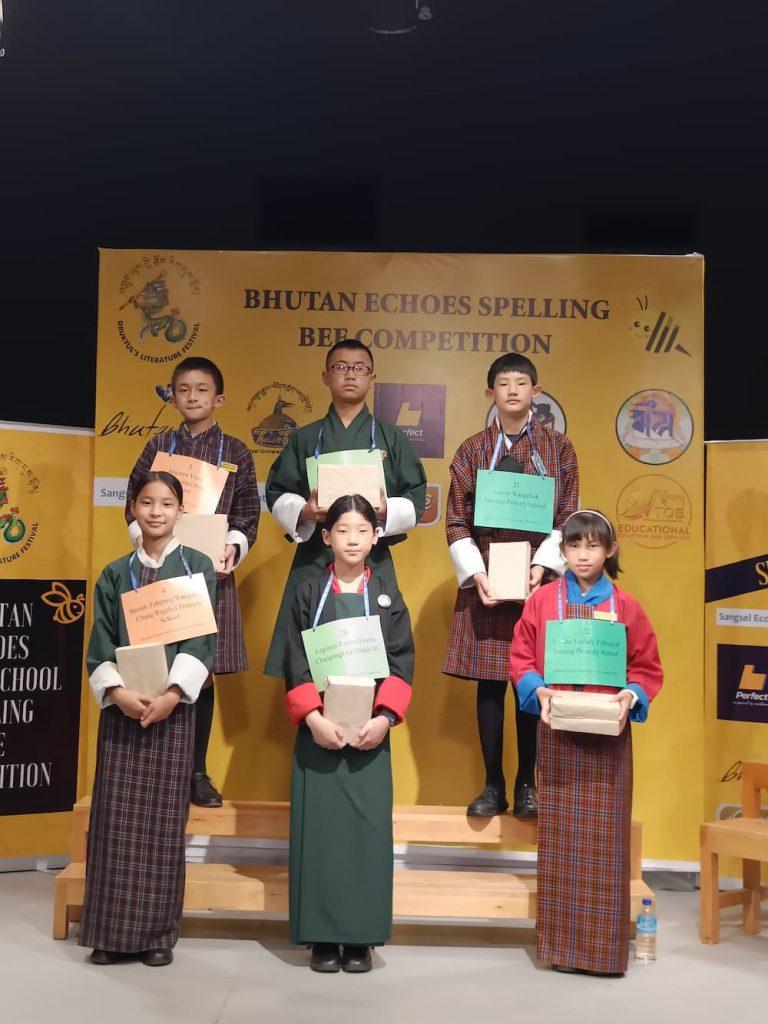 As part of Bhutan Echoes outreach and monthly programs, we organized an Inter-School Spelling Bee Competition with only grade six students from primary and middle schools in Thimphu. The preliminary round was held on July 16th at the RUB and the final round took place at BBS on July 23rd.
The purpose of the competition is to promote literacy and enhance English comprehension. The competition ​was ​composed of games that tested both spellings and definitions of​ ​vocabulary to make the educational competition fun and engaging for everyone. The program is also an opportunity to develop self-confidence, listening, and public speaking skills.
A total of 17 schools and 34 students participated. The schools and students who partook showed great enthusiasm, sportsmanship, and determination. Six schools (Sersang School, Thimphu Primary School, Rinchhen Kuenphen School, Chang Rigphel Primary School, Changangkha MSS and Zilukha School) were selected to advance to the finals.
We hope this competition will pave the path to expand this program to include more grades and other regional schools from various Dzongkhags.