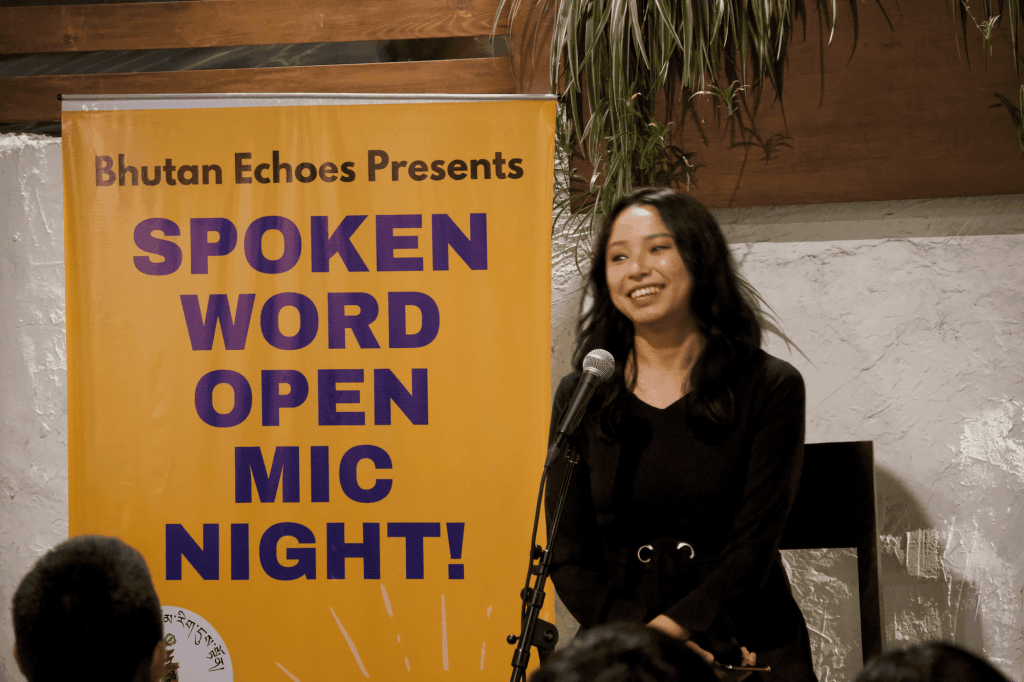 As part of the Bhutan Echoes monthly program, we hosted our second Spoken Word Open Mic Night on Saturday, the 20th of August, in an effort to bring together a community of people who share an interest in the written and spoken arts. The event was held at Project ZZA and provided an inclusive space for expression and celebrated young people's voices and talent.
People were invited to share original written and spoken artworks that came in forms not limited to poetry, song, rap, prose, lozay, and stand-up comedy. A total of 40 people attended, who were composed of students from RTC and people from creative fields.
Two recent debut authors were also featured; Yeshe Choden who is the author of Embrace, and Seeta Maya Rai who is the author of Seasons and Senses. Their poems explored the inner parts of a person as well as the outer parts of nature all around. A total of 13 original writers shared their works, and the enthusiastic night ended in high spirits for the spoken arts.